Vampire facial is a convenient dermatological procedure that is beneficial in treating numerous skin-related conditions like sun damage, hyperpigmentation, wrinkles, stretch marks, and acne. Vampire facial aka PRP microneedling has also proved beneficial in other ways, as the procedure takes care of visible skin pores and facilitates absorption of skincare products while ensuring maximization of product benefits.
This article will go through a detailed explanation of the vampire facial aka PRP microneedling procedure and its benefits so that clients come prepared while being confident about what to expect.
What Exactly is Vampire Facial? How does PRP Microneedling Work?
To understand how PRP microneedling works and the benefits it provides, the client should first understand the fundamental working principle behind the procedure:
Fundamental Principle:
Blood has various functions, primarily transporting oxygen and nutrients to the entire body organs and forming blood clots to prevent excess blood loss. The human blood has four main components: plasma, red blood cells, white blood cells, and platelets.
Platelets have hundreds of specialized proteins that include growth factors. The platelets found in our blood stimulate the regrowth of collagen and elastin, the building blocks for healthy skin. The platelets have pockets called alpha granules that secrete more than 20 growth factors. When the platelets are injected back into your skin, the body naturally begins a healing process that has multiple benefits: effective for wound healing, as well as improving skin elasticity, volume, and texture.
View this post on Instagram
PRP Therapy Along With Microneedling
The Platelets Rich Plasma Therapy (PRP treatment) along with microneedling is a customized procedure that utilizes the healing property of blood plasma and platelets along with microneedling to help rejuvenate the skin and aid in its natural healing process.
In the microneedling procedure, your dermatologist uses a derma pen with disposable needles to prick the skin. Microneedling is performed with a pen-shaped device known as Dermapen which uses fine needles that prick your skin with controlled intensity and depth. After the skin-pricking process, the skin produces more collagen in an effort to heal the small wounds from the needles.
This is what stimulates new collagen production. When the plasma/ platelets are injected while doing the microneedling procedure, the skin gets even more nutrient and healing factors at a time when the microneedling induces it to naturally produce collagen. This is exactly why the combination of the two procedures brings extraordinary results to the skin.
Vampire Facial Procedure
A small amount of the patient's own blood is taken. Since this is a small amount (fills a small test tube), this process should go smoothly. The blood sample is then put in a centrifuge machine. The centrifuge separates platelets from other ingredients of the blood.
This concentrated sample of platelets is then appropriately injected into the skin by the treatment provider whilst performing the microneedling procedure.
At Dr. Rajan's Skin Clinic, we use a derma pen to do micro-needling. The microneedling procedure involves using small needles to prick the skin's surface. Microneedling makes microscopic injuries in the skin which helps in PRP absorption. This method is famously known as celebrity facial. The growth factors present in the plasma of one's own blood will help in collagen remodelling and getting rid of fine lines and wrinkles, among other benefits.
Benefits of Vampire Facial aka Microneedling
1) Minimization of effects caused by sunburns.
2) Treatment of hyperpigmentation.
3) Minimization of wrinkles, fine lines, and stretch marks.
4) Effective against acne.
5) Minimizes visible pores in the skin, especially on the face.
6) Better absorption of skincare products.
7) Promotes skin youthfulness by inducing the growth of new, healthy tissues.
8) Treats dark circles
9) Used to treat and minimize acne scars.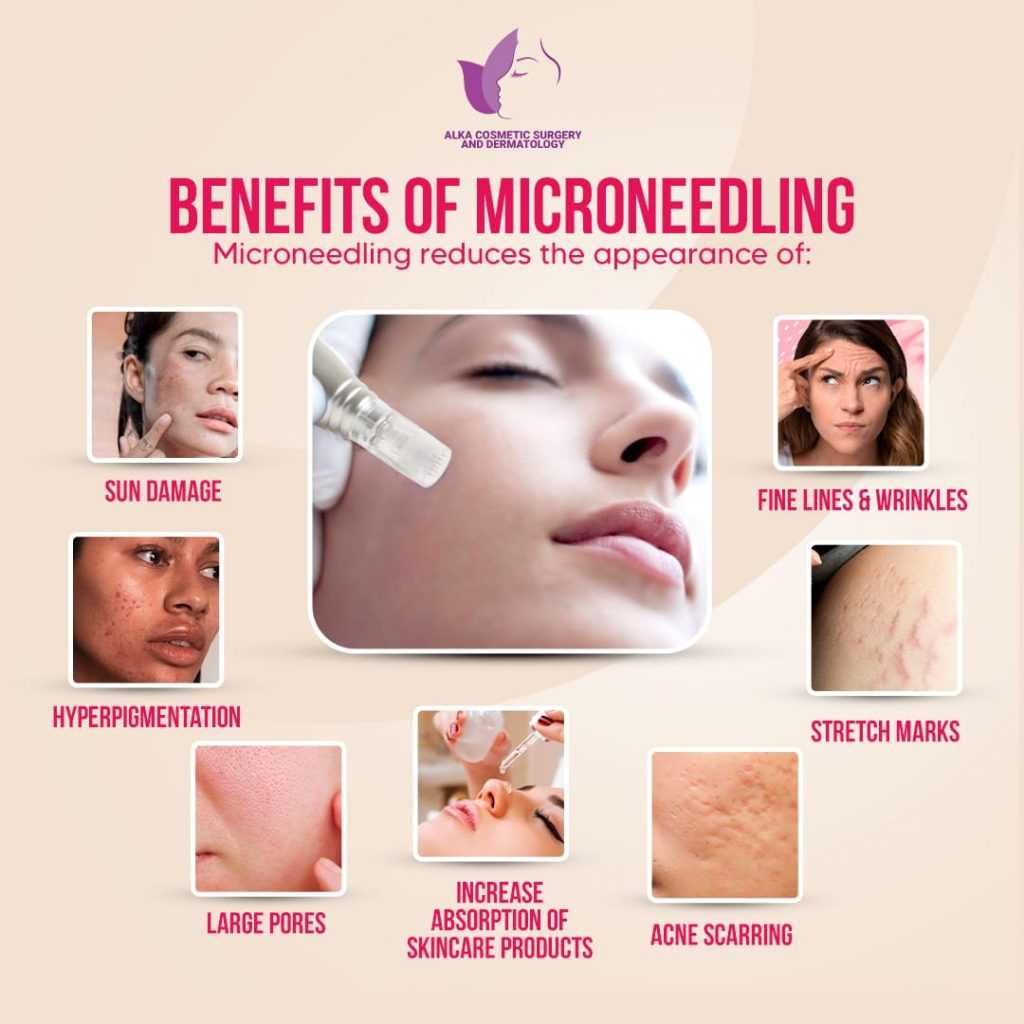 Side Effects of Vampire Facial
There have been no serious side effects of PRP treatment recorded so far. PRP is created using your body's own regenerative blood factors, so there is no risk of an allergic reaction.
On the other hand, the certified treatment provider will use sterilizing derma pen for microneedling, hence preventing the risk of infection or complexities. The procedure doesn't damage or remove the outer layer of the skin. Microneedling is relatively safer for thin and sensitive skin as well.
View this post on Instagram
Is the Vampire Facial Microneedling Treatment Painful?
The skin, especially on the face is a sensitive organ. As such, you may feel slight discomfort during the treatment. However, the treatment provider will apply numbing cream or administer painkillers to reduce any serious pain.
Do's and Don'ts Before and After Vampire Facial
Clients are generally advised not to come for the vampire facial procedure after sunbathing or extended outdoor activity. This helps prevent complications.
The vampire facial with microneedling peels the upper-most layer of the skin during the procedure. As such, the skin is exposed more than usual and vulnerable to external constraints. As such, you should not bask in the sun, heater, and should stay away from heat for the first few days.
The client is also advised to apply sunblock, suitable protective wears like caps, and umbrellas in case the need to go out in the sun arises.
It is also necessary to hydrate your skin after the vampire facial procedure.
Can you do vampire facial or microneedling at home?
This is a big no. You are dealing with a bodily serum here, which can't be handled by a non-trained individual. The microneedling procedure involves making microscopic injuries which isn't a procedure that a non-professional should try. At Dr. Rajan's Skin Clinic, our treatment provider will carefully perform the procedures with experienced hands, and full safety is ensured.
Cost of a Vampire Facial Procedure in Kathmandu, Nepal
The cost of the vampire facial procedure is Rs. 4000 at our clinic. The entire procedure will be carried out by Dr. Rajan Tajhya, who is a certified dermatologist. Tajha has performed numerous vampire facial sessions in the past with great results.