Hair transplant is a surgery that aims to restore growth on the area of the scalp & body with limited growth. Not only the scalp, eye-brow transplant, and beard transplant are also gaining popularity.
The procedure is usually common in males. There are different techniques for the transplant FUE, FUT, DHT (Follicular Unit Extraction), (Follicular Unit Transplant), and (Direct Hair Transplant).
As being a very lengthy procedure depending upon the number of grafts Hair Transplant can require 4 hrs to 8 hrs in a one-day procedure.
Along with the psychological impact baldness in men has an economical burden when they opt for transplants in Nepal. So in Alka Cosmetic and Dermatology, we have tried our best to make our transplant service pocket friendly with the best results.
Brief Introduction of all Solutions for Hair Loss
Our dermatologist at Alka might run a few blood tests to better diagnose the type and cause of your hair loss. Many information can be received from a blood test, like hormone levels, the effect of medication, or iron and protein levels. All these factors influence hair fall (and growth) in some way.
PRP therapy
Basically, platelets are separated from your own blood sample and injected into your scalp. Since platelets have growth-inducing properties, platelet injection will make your hair regrow with vitality and strength in no time.
Furthermore, PRP therapy has proved to be exponentially more beneficial when used with other procedures.
For example, it is not uncommon for our dermatologist at Alka to do PRP injection therapy with microneedling. The benefits add up and multiply to cure your hair loss problem as effectively as possible.
Microneedling
This is done either by a device called a derma roller or another device called a derma pen.
This procedure improves blood flow in the scalp area, hence strengthening the hair. Microneedling also induces collagen production, a substance that promotes hair and skin vitality and health.
At Alka, we prefer to use derma pen over derma rollers for numerous reasons.
There are multiple reasons why microneedling is a recommended procedure for patients struggling with hair loss. The first reason is obvious: microneedling stimulates the production of collagen that keeps the hair follicles strong and better-supplied with nutrients. The second, less obvious reason is that microneedling enhances the absorption of medications of hair loss. For instance, microneedling accelerates and enhances the absorption of Minoxidil, thus increasing its effectiveness.
Mesotherapy
Growth factors are placed near the hair follicles. This improves the strength, length, and volume of hair. Thus, problems like brittle hair, excessive hair loss can be cured with mesotherapy.
However, mesotherapy is a less common procedure at Alka Cosmetic and Dermatology. For most of our clients, PRP with microneedling, or the procedures separately has proven to be the best.
Hair Transplant
We can always opt for a hair transplant procedure for patients who have gone bald or have very little hair on their scalp.
This is suitable for clients who have come to the clinic too late in their hair fall phase. Basically, a hair transplant is a type of surgery that moves hair you already have to fill an area with thin or no hair.
Hair transplantation is a surgical technique that removes hair follicles from one part of the body, called the 'donor site', to a bald or balding part of the body known as the 'recipient site'. The technique is primarily used to treat male pattern baldness.
It takes around six months before you can see significant changes in hair growth. The complete results of the transplant will be visible after a year. In most cases, a hair transplant will last a lifetime because healthy hair follicles are transplanted into thinning or bald areas.
Hair transplants are typically more successful than over-the-counter hair restoration products. But there are some factors to consider: Anywhere from 10 to 80 percent of the transplanted hair will fully grow back in an estimated three to four months. Like regular hair, the transplanted hair will thin over time.
Furthermore, thanks to local anesthesia and post-operative pain medications, a hair transplant is not painful. While no surgery can be completely painless and some brief and likely temporary level of discomfort is possible, a hair transplant is typically a pleasant and easy experience for most hair loss sufferers.
Hair transplants can look completely natural — as long as you go to the right surgeon.
Meet Your Dermatologist: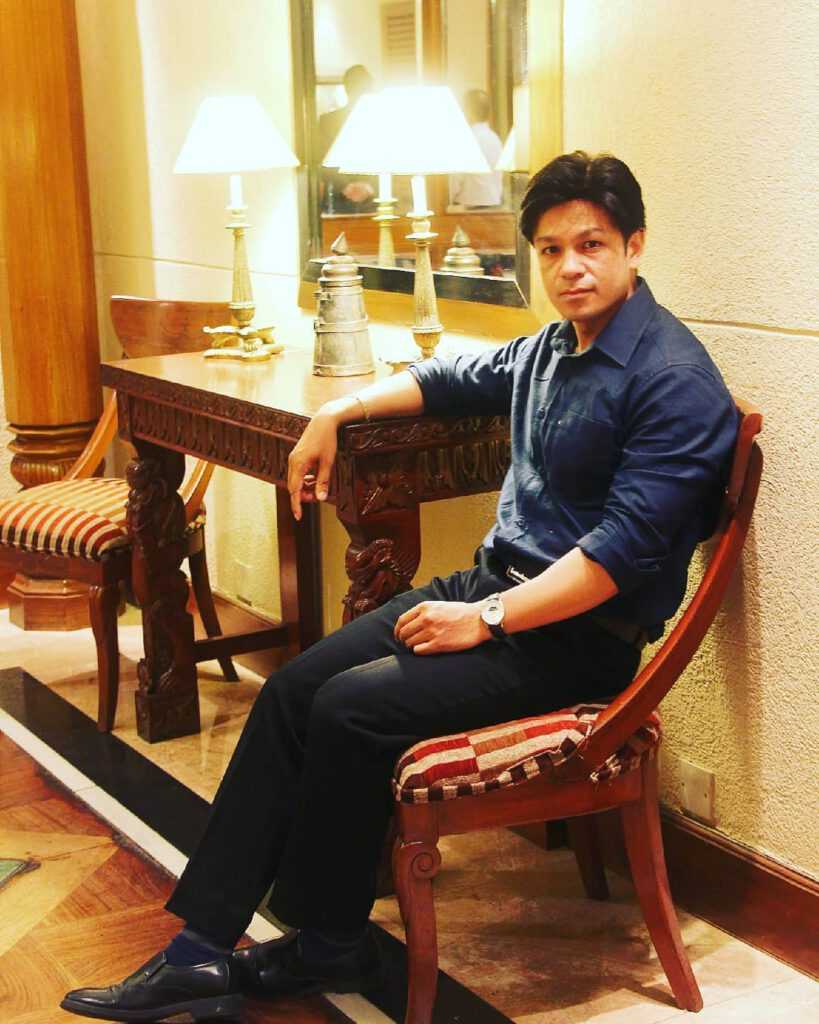 Dr. Rajan Babu Tajhya is a board-certified dermatologist and laser specialist. He completed his M.B.B.S. from Kathmandu University and Specialized Dermatology from Tribhuwan University in the year 2010 A.D.
Dr. Rajan Babu Tajhya keeps himself updated on the latest treatment procedures available in Dermatology. Our past clients frequently praise him for his calm personality and ethical treatment methodologies.
Dr. Tajhya has successfully done numerous treatments in the past for countless clients. Alka is proud to state that he has done all his treatments with due diligence and perfection.
Where to get started for Hair Transplant
If you are looking for an efficient, trustable, and long-lasting treatment for any and all kinds of skin issues, we will be more than happy to receive your call at 9813903982.
You can also reach out to us via our Facebook page and Instagram page.